Hoards of Awards
As you probably know, our fabulous place is in rural Andalucia – in the Province of Almeria with its landscapes of outstanding beauty and more than 100 km of untamed coastline. We overlook the picturesque Sierra de los Filabres mountain range, and yet are in touching distance of the Tabernas desert, oft used for film locations, very close to the Rio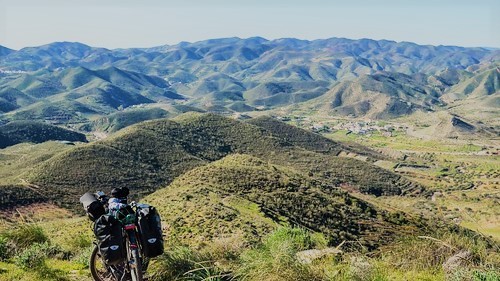 Aguas – a protected natural area under which the rainwater has created a labyrinth of caves and underground cavities and only just over half an hour from the beautiful beaches of Mojacar. The area has been recognized for its  diverse landscapes and geology, its climate, beautiful white villages and towns, its history    dating back to the bronze age and its award winning olive oil, goat's cheese, wine and honey.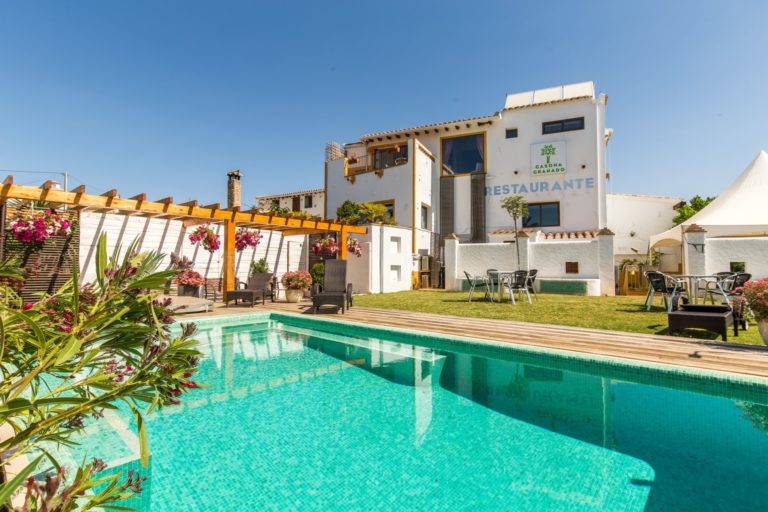 Award winning? There's that throwaway adage that we read and barely acknowledge these days. Everything and everybody seems to be 'award winning'. Famous Danish film star, Mads Mikkelsen once said 'awards mean absolutely nothing if you don't get them. If you do get them, they're the best thing in the world'.
I was in Australia many moons ago and every single bar, cafe, restaurant, bottle of wine, specialist beer, pie, cheese, museum, gallery and even toilet displayed an award they had won. It became a joke to us, the self-effacing poms, if something didn't have an award. And, of course, the awards themselves became meaningless to us – the plethora of  awards make the accolade seem trivial.
So why bother offering up awards for things? Well, aside from the obvious publicity it can afford the award bestower and receiver, as Donovan once said, 'Honours and awards are very interesting, and I truly accept them. I have very high regard for what they mean. What they mean is that they're pointing to the work'. 
They can make you feel that all the hard work is worth it. So when we recently won the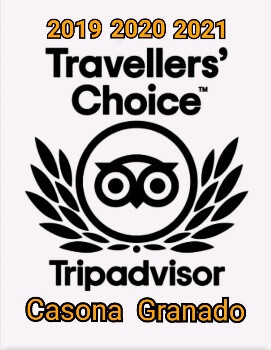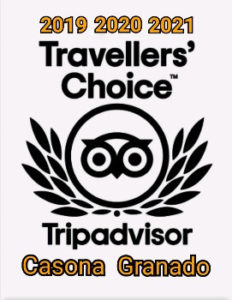 Tripadvisor Traveller's Choice award it meant all of our hard work to make sure that our guest' experience at Casona Granado has paid off. Our guests directly gifted us this award through their bountiful feedback online. It's easy to glean poor reviews online. Not so easy to inspire folk to be so generous. 
As one said, "Absolutely wonderful restaurant and hotel. The food was excellent. The rooms large and clean – immaculate. The owners and staff are so helpful, attentive and more than kind. Fabulous place I recommend highly".
The award means that, despite a really challenging year, we're in the top 10% of hotels worldwide – yes worldwide – not just Spain, or Andalusia, or Almeria province: Around the whole world –  who consistently deliver the best service and stay for our guests. Of our nearly 100 reviews on Tripadvisor, we have a resounding score of 5 (out of 5)! Take a peek if you don't believe me! https://www.tripadvisor.com/Hotel_Review-g187429-d10862822-Reviews-Casona_Granado-Almeria_Province_of_Almeria_Andalucia.html.
 Which other awards have been bestowed on us? Well, we really,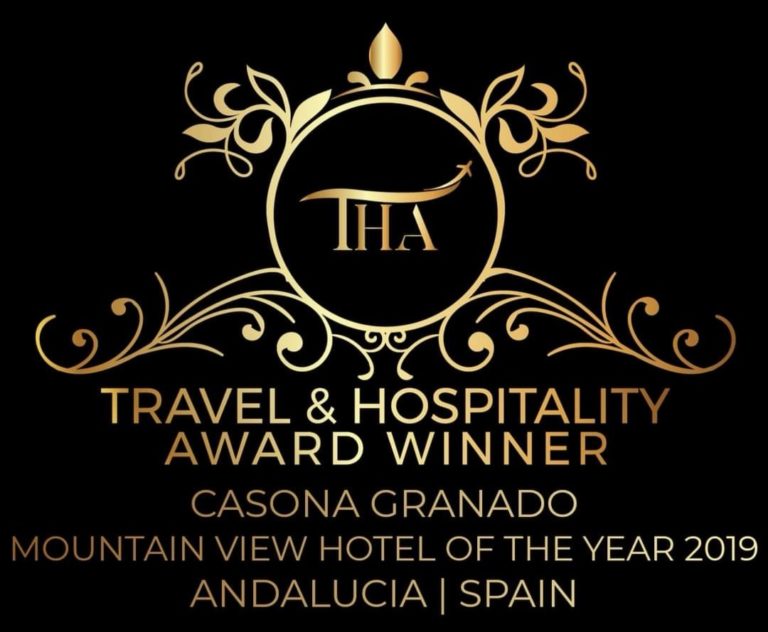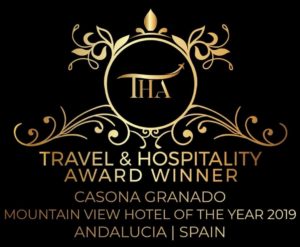 really must vaunt the amazing Rachel Frewin-Morley from Casona Granado – winner of the Travel & Hospitality Awards Hotel Manager of the Year. Winners of this award are one of more than 4,000 managers who can demonstrate their uniqueness, quality of services and facilities and exceptional levels of customer care across a number of categories, and they go through a scrupulous selection procedure. What a complete and utter star – especially in such a trying year for the industry.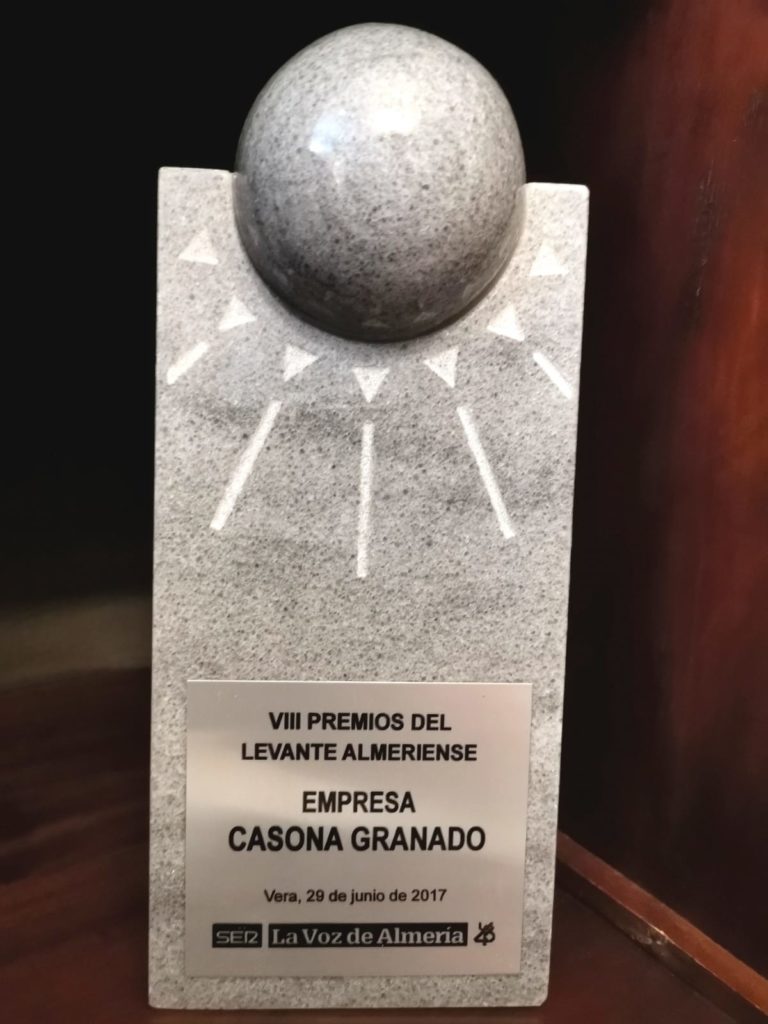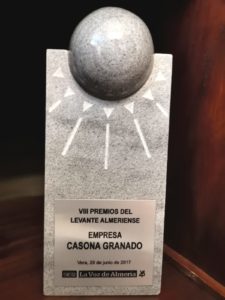 Golly! There's more! We were also the winners of the Best Mountain View Boutique Hotel from the same Travel & Hospitality Awards, the Best Start-Up business from Premios Del Levante Almeriense and to add to these accolades, we score 9.2 in booking.com's reviews, and we're the number one speciality lodgings in Almeria on Tripadvisor.
We do work exceptionally hard to make sure our guests have a great stay. We don't work exceptionally hard to win awards – they are an excellent bi-product and mean that other people recognize our hard work – a fantastic pat on the back. 
 Ray – Manageress Extraordinaire (and not just according to us)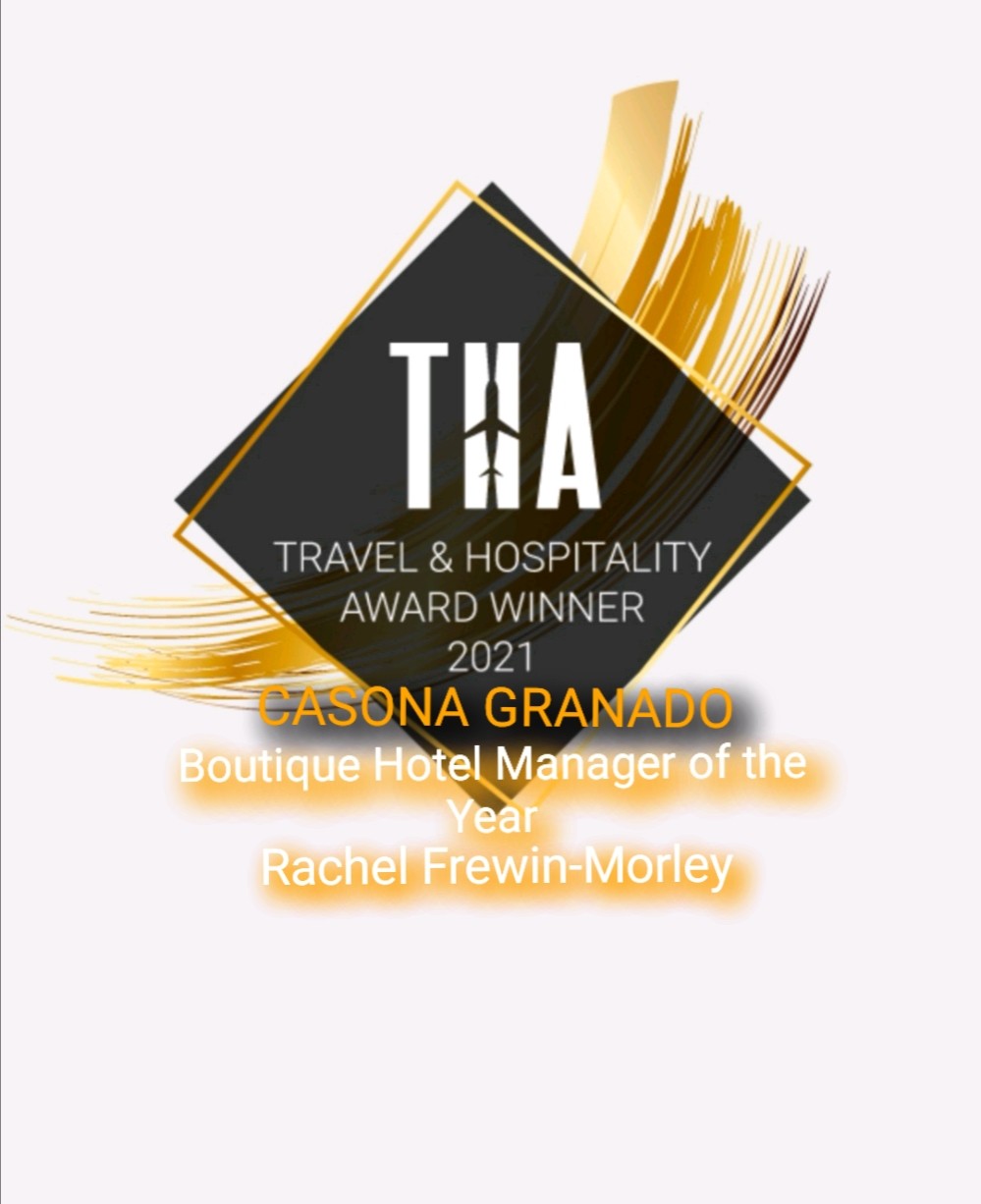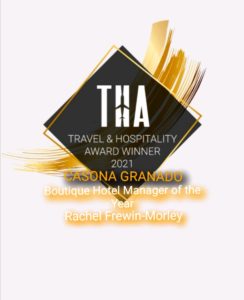 As we have just mentioned, Ray (Rachel) Morley, who, along with husband, Clayton, runs Casona Granado has just won Travel & Hospitality Awards Hotel Manager of the Year for boutique hotels.  A very worthy winner, in my view. So I thought I'd dig deeper and find out what makes an exceptional hotel Manager tick. So, I managed to find time in her hectic schedule and went along and asked some probing(!) questions.
B: Don't be shy, why do you think you won this award against all the other boutique hotel managers?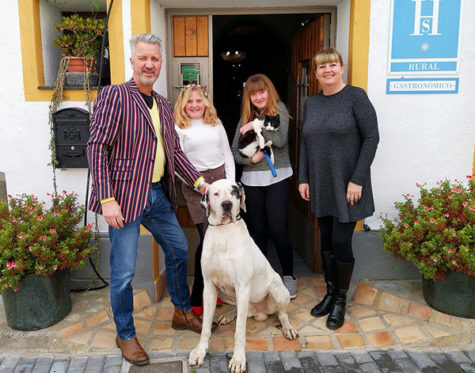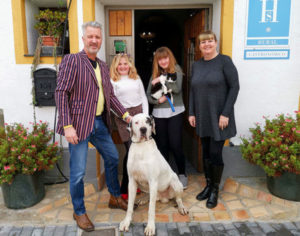 R: To be honest, I really have no idea! I wasn't even aware of the award until I heard I'd won it! But, I suppose that an answer to that question could be that I don't really think of myself as a manager – more as a carer. I love it when people enjoy themselves, so we try to think of every comfort we can possibly offer them. People like to feel special, and that comes with, for example, simple things like knowing their names, what their preferences are – for example whether they like tea or coffee in the morning.
B: What do you think defines a truly excellent hotel manager?
R: Attention to detail, empathy, truly listening, smiley, patient, caring and lots more besides! It's a difficult job at times but with so, so many great rewards.
B: Can you tell me a little bit about your journey to the award – how did you get there? Who was important to the process? Any specific struggles?
R: That's tricky! I think after seeing our two receptionists who were green from uni, looking after guests and not getting it quite right, it was evident that a person with more life experience was needed and Clay volunteered me for the job!
All the team are important as I was dealing with the reservation system, clients and also our extranet partners, so initially it was overwhelming but little by little it got easier.
B: Are here any areas of the operation you still would like to improve?
R: There's always room for improvement, and we love to get feedback from our guests – both good and bad, so that we can make tweaks here and there. But, the one improvement that the Hotel could do with is a cloned me!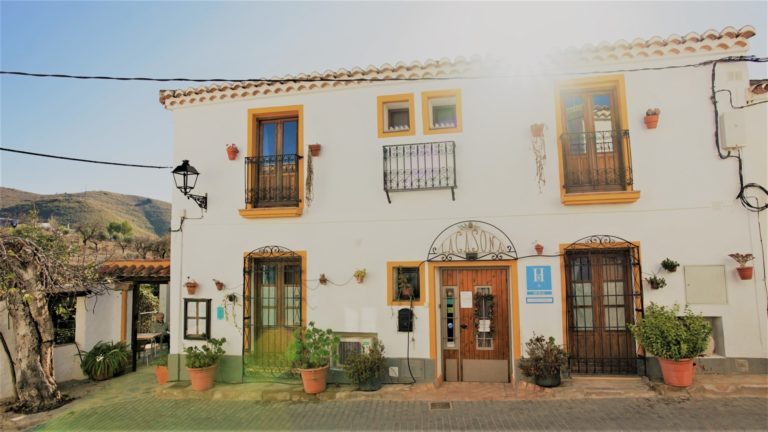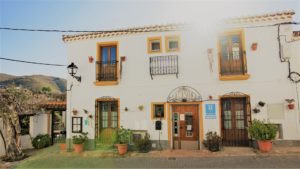 B: Can you think of a specific turning point in your journey to brilliance?
R: Brilliance is still a way off!
B: Is there anyone in the trade who inspires you? Why?
R: Amanda Hogan Smith , my fellow witch! [We'll meet Amanda in just a second!]
 B: Can you recall a particularly difficult moment in your career as hotel manager – how did you deal with it?
R: I do remember one incident a long while ago where we had an overbooking. It was a nightmare, but luckily all beautifully resolved because they ended up staying in the family's cortijo.
Rest assured, we have since changed our reservation system – our new system is a dream to use!
B: How is your personality reflected in your work?
R: Definitely my OCD is a great help with the cleanliness of the hotel, people love absolutely immaculate rooms – especially nowadays with COVID. Being a control freak also helps!!.
B: What's next for Casona Granado?
R: Well….we have started a little project in collaboration with some of the urban hotels in Almeria province to promote Almeria's interior as a destination. Often folk want to spend time both seeing the cities and towns, then spend some downtime in the rural interior. Why not have a two-venue holiday?! This could be pretty exciting – for us, and for our guests.
---
And here's Ray's fellow 'witch' and cook extraordinaire – Amanda.
What do you have to say for yourself Amanda?!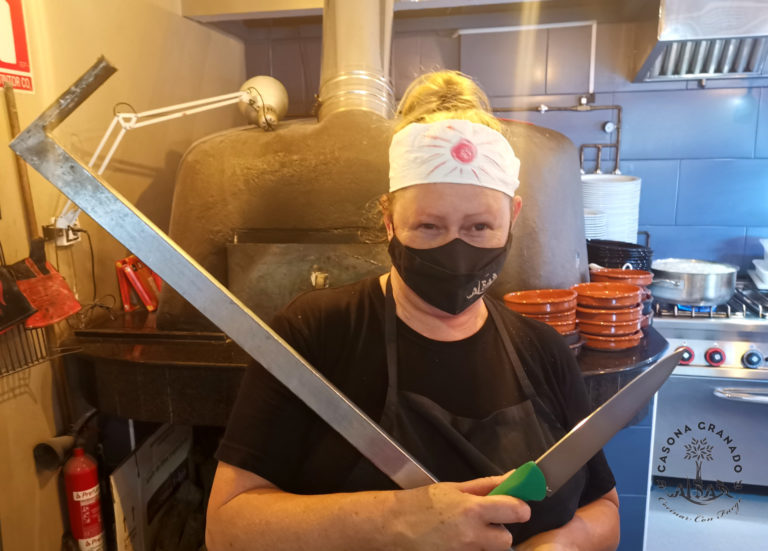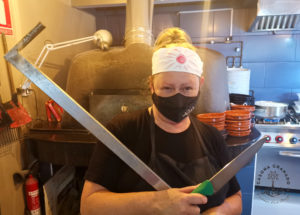 Hi! I'm Amanda 'staff member of the month'! It's been 25 years and I've still not made my mind up whether or not I like working in the hospitality trade and yet here I am !!
Seeing my name pop up along with Clayton and     Rachel on Trip Adviser and booking.com comments and reviews makes me realise that I'm where I'm meant to be and that I'm doing something right .
The Albar team has shrunk over the years and yet we are still getting praised for all our hard work and top quality. So on that note I'd just like to say to all hotel restaurant guests Thank you! You make getting up in the morning worth it!
---
Eat yourself replete
---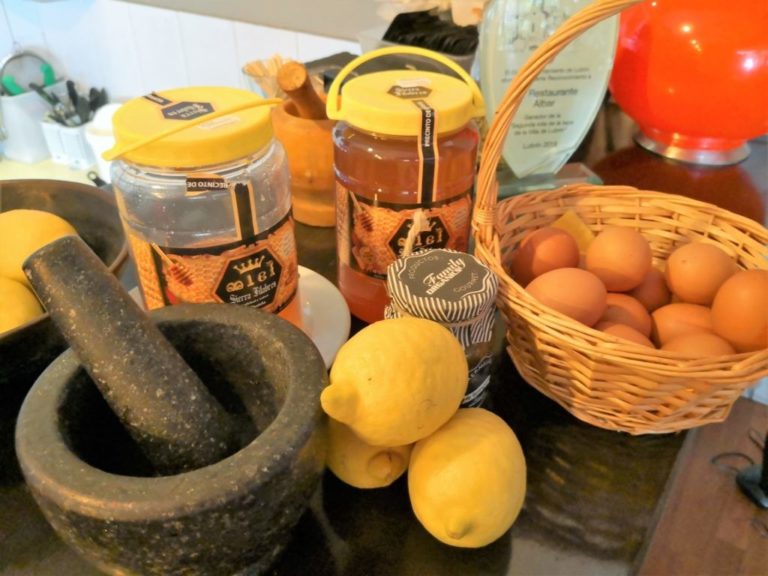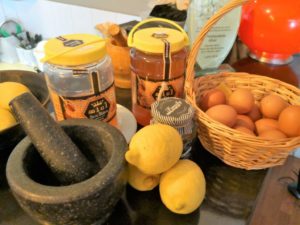 It goes without saying that we're interested in the local fare, after all, Casona Granado's ownz restaurant, Albar is celebrated for basing its menu on the stunning array of scrumptious and extraordinarily high quality provisions found locally. And the area doesn't disappoint.  Already, we've mentioned the divine and allergy-trouncing honey, the heavenly and creamy goat's cheese and the expertly blended and flavoursome olive oil for which the region is known. But, it doesn't stop there.
Our Chef, Clayton Morley spends oodles of time searching for the highest quality ingredients for the Chef's Kitchen at Albar – our very own restaurant.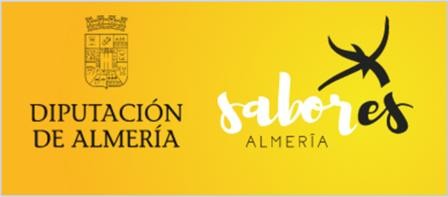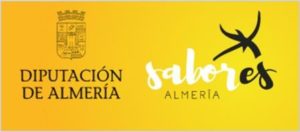 The Diputacion de Almeria decided, a couple of years ago, to launch a quality Agrifood brand named, 'Sabores Almeria' (literally – flavours of Almeria), which brings – usually cottage industry and family run, but all high quality – catering establishments, shops, agri-food and fishing products together and attach an excellence label to    products that earn the mark. Spanish singer songwriter/actor, David Bisbal, who hails from the region, launched the brand with a mouthwatering video which you can watch here:  https://saboresalmeria.com/informacion/videos. He's the main brand ambassador now too.
All so that we can celebrate the exquisite food and drink goodies from the region. Of course, Casona Granado are a part of this – sourcing quality local and gourmet ingredients, produce and flavours from the area is utterly paramount in our endeavours to bring you the most fabulously tasty, fresh and  flavourful fare that completely smacks of Almeria and make you want to come back time and time again for more!
Just in case you need more convincing, we're already rated as one of the best restaurants in the    region and our fantastic reviews tell all: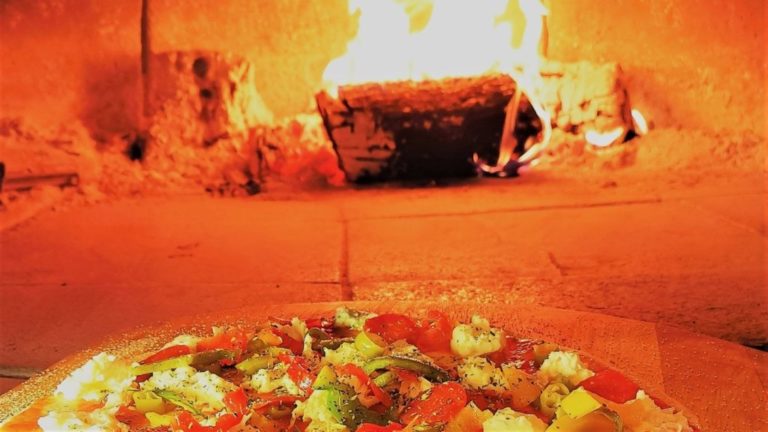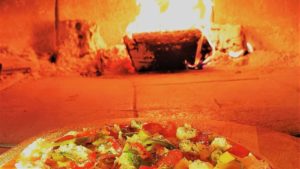 "We stayed at the hotel, and ate at the restaurant every evening. We are real foodies…so were thrilled that we had landed in foodie heaven! The food is authentic, creative and packed full of flavour and the paella is amazing".
And
"Delicious, authentic, made fresh to order (From scratch) Pizza, cooked in a traditional pizza oven … Complimented by a superb local " Filabres " (Artisanal brewery) Cerveza – or two !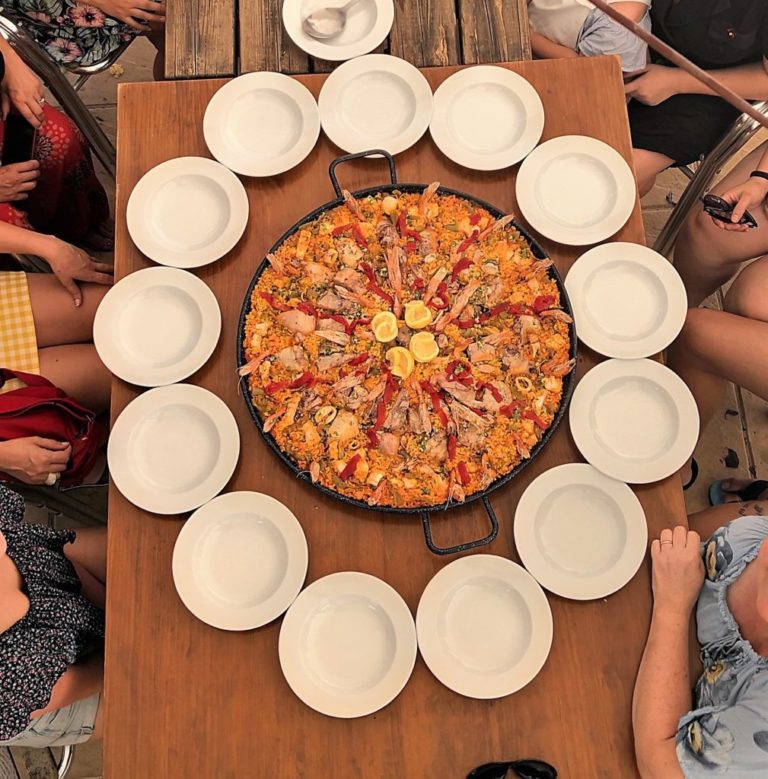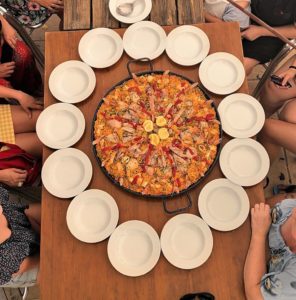 Under a big blue Andalucian sky, enjoying gorgeous gardens, and olive groves views, on a beautiful al fresco dining terrace, what's not to like? More olives? Tapas? – "Yes Please" Very, very, yummy lunch time heaven ! The hotel look fabulous – Must give it a whirl !!!"
There are more fabulous critiques of the hotel and restaurant on our website at: casonagranado.com
July – just take me to the ocean! (Or not…read on!)
---
"If I had my way, I'd remove January from the calendar altogether and have an extra July instead", said Roald Dahl.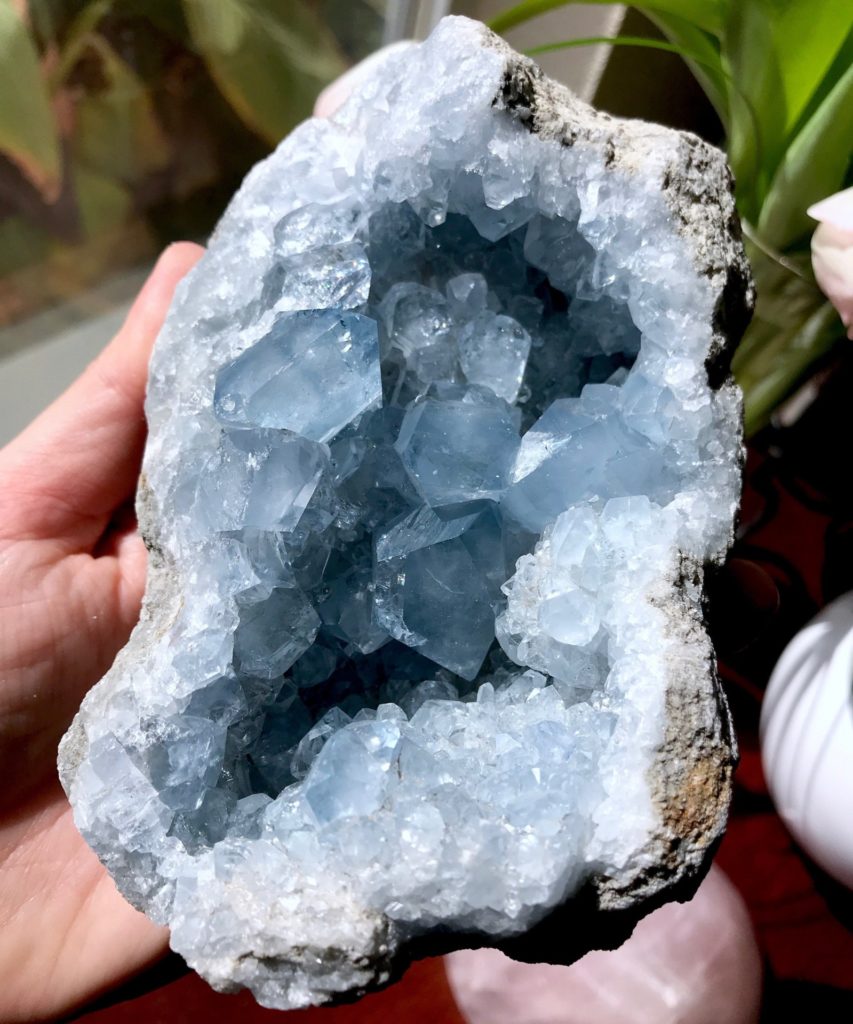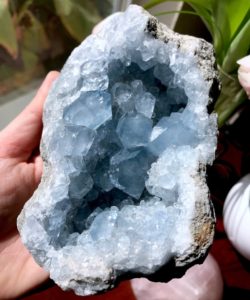 July and August are often hot, hot, hot in Southern Spain. And you've had enough of sunning it on the beach, visiting the towns and cities and lazing by the pool. What is there to do in July in our region?
One of our newest attractions comes from one of the main economies of the  region – mining. Yawn, yawn – what could possibly interest me with mining? Well….wait for it..no, seriously, wait…..a fantastic geode – less than an hour from the hotel and right on the periphery of our wonderful province.
What's a 'geode'? I hear you ask. Well, geodes are rock structures with an        internal cavity lined with mineral materials – in our case, gypsum crystals. You   often find them in mineral markets and in specialty stores you can see and buy them: hollow rocks overlayed by attractive crystals, usually quartz. Their size is  typically a few centimetres. But, Almeria's geode is not merely a few centimetres. In typical Almerian style, our geode is probably the largest in the world and it's basically a crystal cave – of eight metres length, and around two metres in height. There are half-metre to two metre sized crystal prisms covering the entire cavity. To say it's stunning is a huge understatement.
It was discovered in an old silver mine over twenty years ago and was only recently opened to the   public so that scientists could first check that it was safe for visitors, and, importantly, that having visitors there wouldn't, in any way, damage it. Studies  complete, the geode opened to the public in August 2019, whilst a process designed at the University of Almeria, controls the temperature, humidity and CO2 and monitors visitor numbers.
You are guided through the main galleries of the 'Mina Rica' (Rich Mine) by specialist guides who will point out the most interesting details and tell you the fabulous history.
The tours can be carried out in Spanish or English, but there are audio guides in other languages too.
Prices (at last time of checking) are €22 with reductions for different category groups (and for large groups). Tickets should be bought in advance from the website below.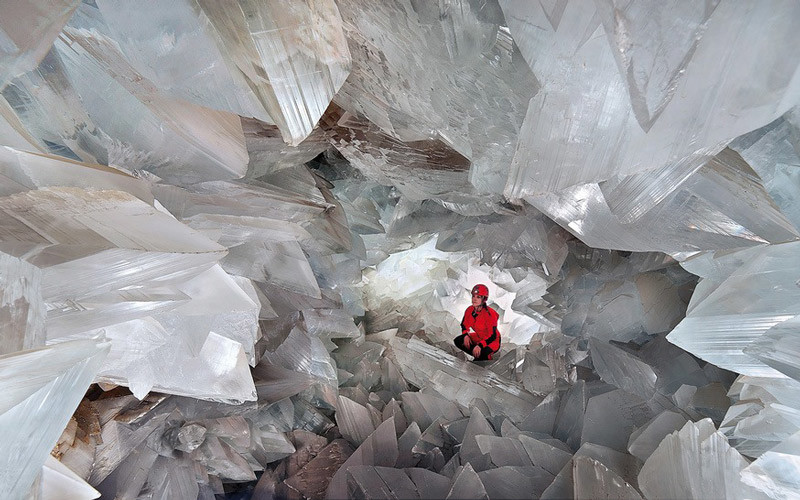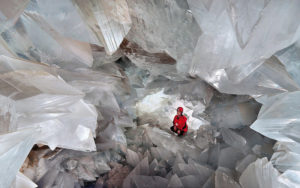 Summer opening hours are Tuesday to Sunday from 8.30 to 13.30 and from 15.00 to 20.00, closed on Mondays.
To take a closer look, check availability and book your tickets go to: http://geodapulpi.es – available in Spanish and English.
Honestly – well worth a visit. Absolutely     stunning.
And…finally  …what's coming up at Casona Granado?
Seis Manos – Six Hands
---
 A shared passion for local ingredients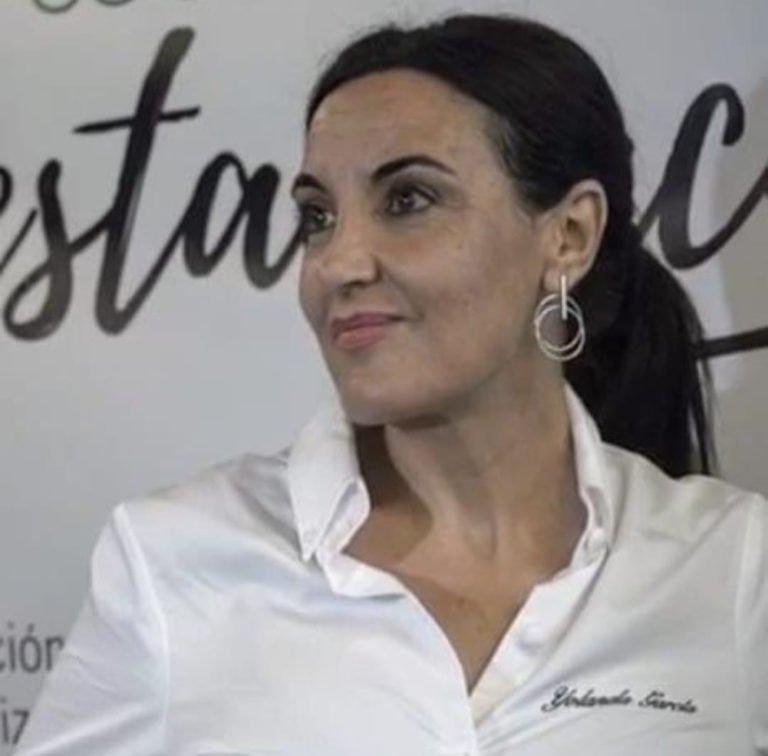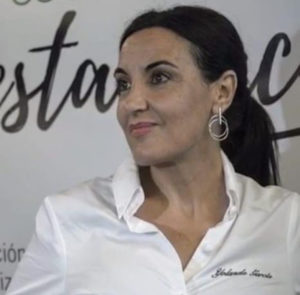 Some time soon (COVID allowing), Six Hands will be busy working in the kitchens at Casona Granado to bring even more magic to the restaurant.     Michelin star chefs, Yolanda Garcia, the chef of 'wild' recipes and Cristóbal Muñoz, head chef at Michelin starred Ambivium de Peñafiel restaurant  will join our very own Clayton Morley to  produce a menu at Albar that features Sabores Almeria and totally local products.
The evening is all about introducing the  Gastroconciencia project – a  message of love for nature, its products, but mainly for the  people who make it possible!
Yolanda introduces a vast array of wild plants into her dishes, giving them character and allowing us to see a broader picture of culinary delights.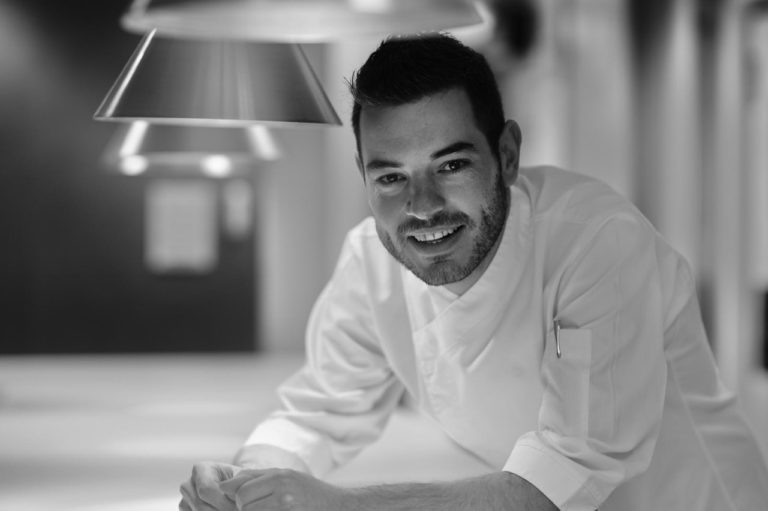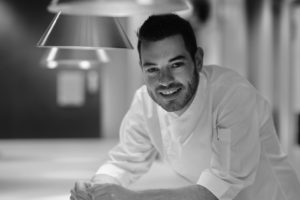 Almeria Chef, Cristóbel Munoz hails from Lubrin and is passionate about the rural world and local produce, which he imbues in his amazing dishes.
Clay said, "For me, cooking goes beyond putting ingredients, a recipe on a plate, in addition to flavour and health, I consider gastronomy a transforming axis of the world where each action has an impact: environmental, economic, climate change, sustainability, trade fair, gender …"
He continues, "Because of that awareness, when designing a menu, my starting point in addition to the essentialism of Almería and the enhancement of our very rich cookbook, is the extreme temporality that our land and sea offers us at all times, betting on our garden, or km O products, low-impact and sustainable artisanal fishing, local livestock, in addition to other exoticisms such as the use of wild plants from a territory as virgin as Filabres, thus supporting our farmers, fishermen and ranchers, protecting our biodiversity, because by doing so, we will achieve human, environmental and gastronomic wealth, returning our gratitude to nature".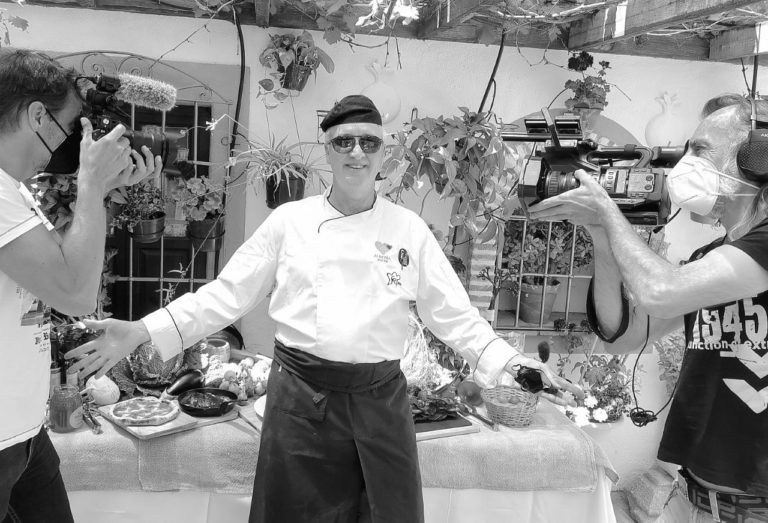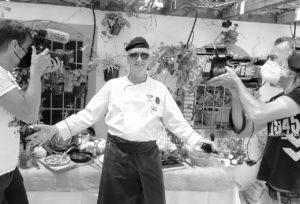 The evening will be invitation and ticket only and is designed to promote the wonderful tastes and flavours of Almeria and, of course, to support local charities.
More information as soon as we have it!